UNISON Scotland organises in the electricity and gas sectors.

Latest news

Latest documents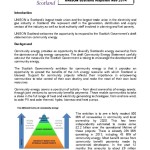 Community energy provides an opportunity to diversify Scotland's energy ownership from the dominance of big energy companies. The draft Community ...
Read More
Scotland is an energy rich nation and its energy industry is a key resource. 18% of the UK power sector ...
Read More