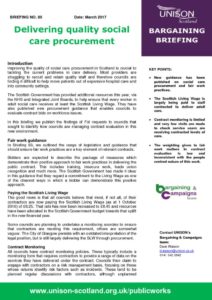 New research undertaken by UNISON Scotland shows that the new care procurement rules are being poorly implemented.
The research shows that very little direct monitoring of home care visits are being undertaken. In addition, the weighting given to fair work matters is far too low.
This briefing sets out the details and guidance to branches.