Below are A3 and A4 posters and a 2 page A5 leaflet for use in the local government consultative ballot on COSLA's pay offer. UNISON is recommending vote ACCEPT. Ballot closes 31 January 2019. Click here to read full details of the pay offer.
UNISON is encouraging all members to: make sure they use their vote; encourage other members to vote; recruit colleagues to join UNISON and get them to vote; share on social networks; and get involved in your local UNISON branch.
A3 poster for print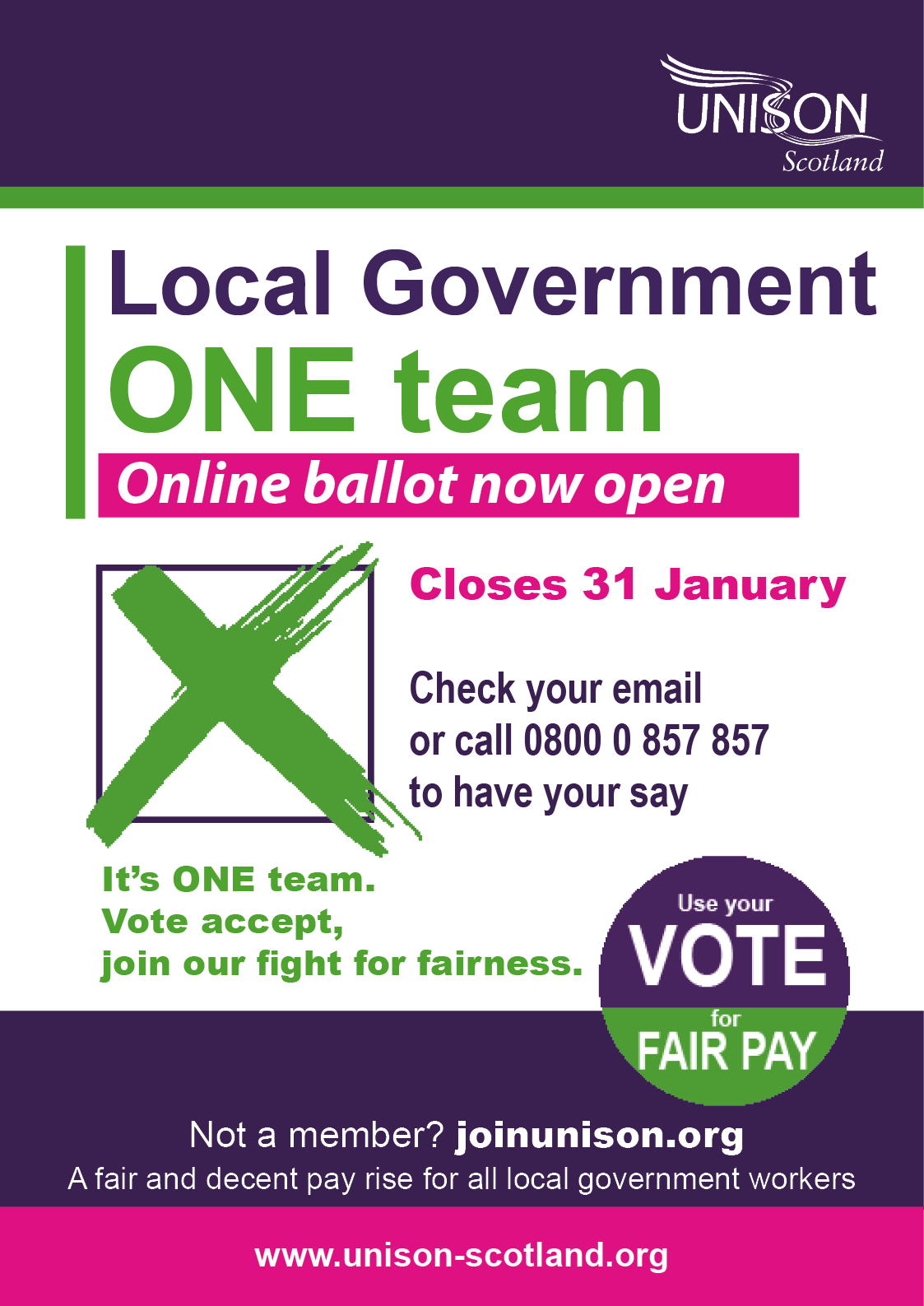 A4 Poster for print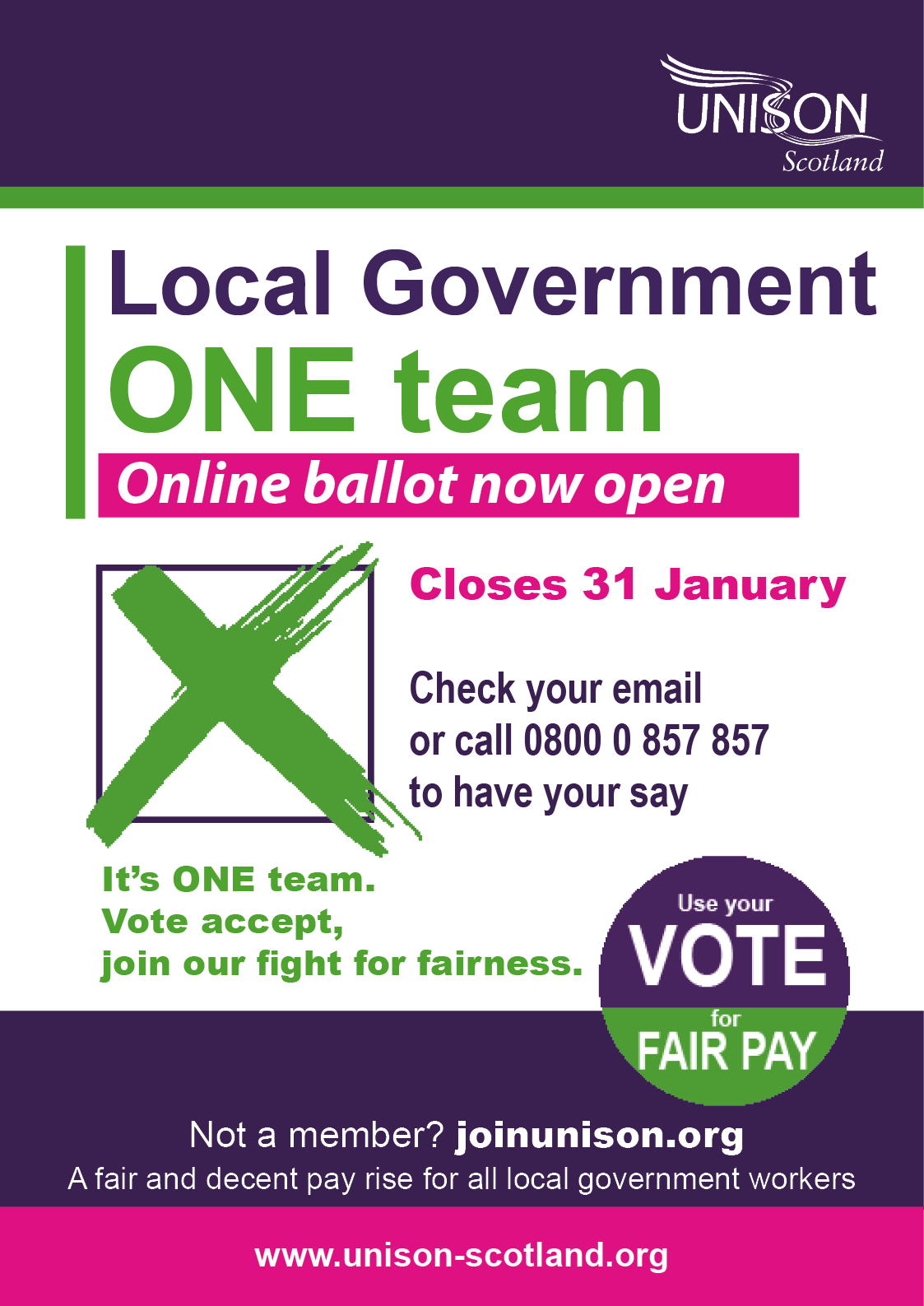 A5 two page leaflet for print (PNG)
All above are in PNG format – except the A5 leaflet which is also a PDF – if you need other formats please contact your communications officers at UNISON Scotland: 0141 342 2877.