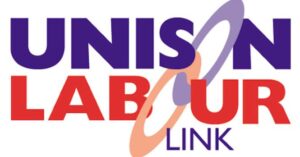 Throughout this year the Scottish Labour Link Committee has been working to encourage and support women and black members to come forward as Labour candidates at all levels and to get more involved in Labour Link.
The Committee successfully moved motions on 'Involving Women in Labour Link' and 'Supporting and Encouraging Black Labour Link Officers and Candidates' at this year's UK Labour Link Forum in July. At its latest meeting on 2nd September the committee planned the next steps. This includes highlighting to UNISON members that the Scottish Labour Party is embarking on selecting candidates to contest the next UK general election.
Eleanor Haggett, Scottish Labour Link Chair said: "With the election of Liz Truss as the new prime minister the stark choice facing people at the next election couldn't be clearer.
"We need UNISON activists to be central to the election campaign, to stand up for public service workers and the services we provide and that needs to start now.
"Our Committee and branch Labour Link Officers stand ready to support and guide members along this path, especially women and black members who we know face additional barriers. So please come forward."
The Scottish Labour Party would particularly welcome applications from groups underrepresented in Westminster. If any UNISON member is interested in standing as a Labour candidate at any level, please get in touch with Simon Macfarlane at s.macfarlane@unison.co.uk or on 07703 194132.