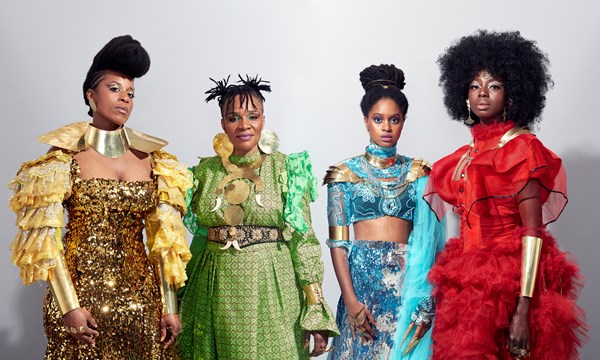 UNISON Scotland is sponsoring Celtic Connections in the Community programme (a partnership with BEMIS, Scotland's support body for the ethnic minority voluntary sector). 
The finale and main performance features  Les Amazones d'Afrique, an all-female supergroup of acclaimed West African singers dedicated to ending women's inequality and oppression, whose founders include Mariam Doumbia (of Amadou & Mariam) and Angélique Kidjo.
They are described as "awe inspiring" and "A proud, forceful demonstration of the strength and variety of modern African music"
The performance will be in the Tramway on Glasgow Southside and tickets are now available on the website. 
Celtic Connections in the Community show cases new  festival artists and groups from five Glasgow communities who will present specially-created performances. It is part of UNISON's proud record of celebrating diversity and tackling racism in Scotland.
Celtic in the Community includes:
• 5 events across Glasgow led by community organisations and open to the general public.
• The events will be integrated into the broader Celtic Connections programme and the general public will be encouraged to attend.
• Events will have a cultural performance part programmed by the community with support from Celtic Connections. Events will include food and cultural performances and see venues or events opened up to the public.
• Organisers in partnership with Celtic Connections will facilitate a bespoke workshop between a Celtic Connections artist and their community artists / choirs / dancers to be performed at the finale concert on Saturday the 25th of January in Glasgow's Tramway Theatre.
• BEMIS will coordinate with targeted community groups from across Scotland / Glasgow to avail of this new and exciting opportunity.
You can get more information and  buy tickets here: https://www.celticconnections.com/event/1/bemis-presents-les-amazones-dafrique-special-guests-with-celtic-connections-in-the-community